ZR FileWorks (ZRFW) 2006 Mach2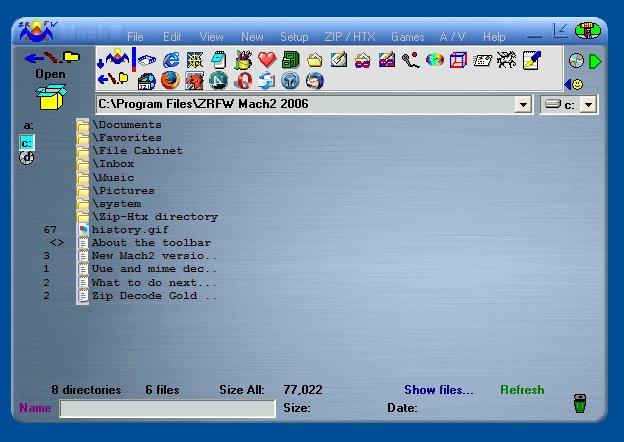 This page is for the ZRFW Mach2 2006 program. It was the second of the fifth generation series (Z5) of the ZRFW program. ZR FileWorks is Scandere's most acclaimed program. The second series, ZR FileWorks Turbo was recommended by CompuServe Magazine and that online service. ZRFW Multimedia, the 3rd series, was featured with a picture and full article in PC World magazine. The 4th series, ZRFW Omega was a Top Pick recommended program on AOL for 4 years straight. After a 5 year nap, it was back again in this fifth incarnation, ZRFW Mach2 with the Mach window style.

It is a file manager, file decoder, picture viewer, movie player, music player, and more. It includes playable levels of the Cubix 2D 3D 4D games, a freeware version of the 2005 Mach1 Media Player for music CD's, MP3's, Wavs, etc. and ZIP Decode Gold 2005 for decoding ZIP and other compressed file types.